When a
GT2056V Turbocharger 767720-5004S
fails, it is common to replace floating bearings, turbine rotors, seal rings, thrust bearings and other damaged parts. If it is not repaired, it is not economical in terms of parts production cost management, and there is a lack of means of rotor dynamic balance test and multiple leak tests to obtain user information. As a result, turbocharger components often need to be replaced. The following steps should be followed when installing a new turbocharger.
CT16V Turbocharger 17201-11070 Toyota Hilux Revo 2GD-FTV 2.4L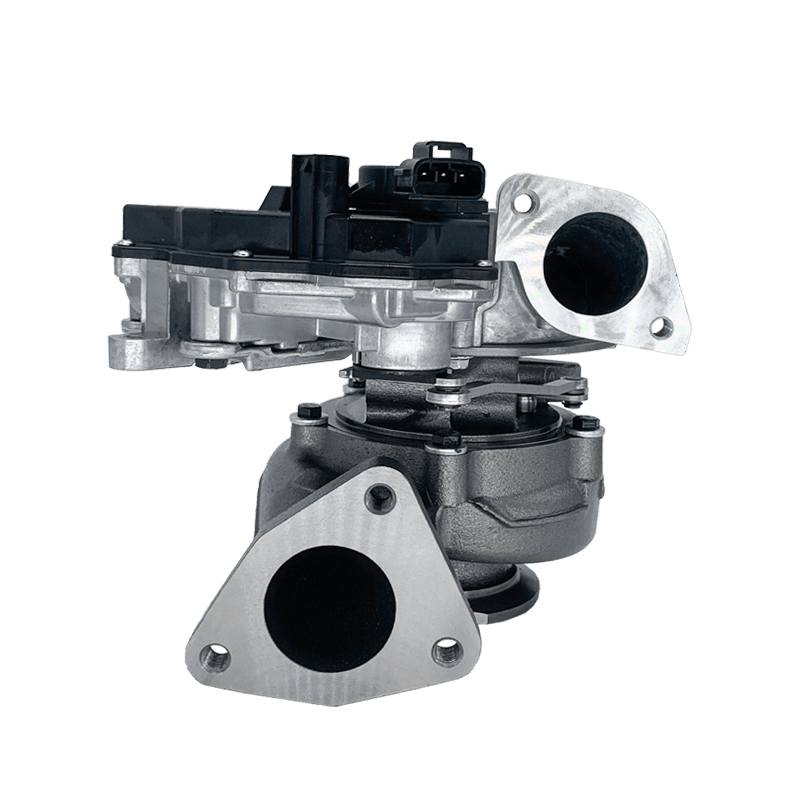 (1) Clean and replace the oil. After a turbocharger fails, a large number of metal shavings from severely damaged internal parts can accelerate the deterioration of the oil. Therefore, before replacing the new supercharger, be sure to drain all the old oil that affects the diesel engine, clean the lubrication management system of the equipment, replace the filter element, and then re-develop and inject the oil.
(2) Foreign body inspection. Check the air filter, intake and exhaust pipes for debris. Even small or soft foreign objects can damage the impeller. Replace gaskets for exhaust flange connections and sealing.
(3) Install in place. Install the turbocharger on the diesel engine. If the bolts, nuts or U-shaped clamps of the new turbocharger casing are not tightened, re-adjust the relative positions of the two ends of the casing, tighten the bolts according to the specified torque, and tighten the lock washers.
(4) Lubricate in advance. Inject oil from between the oil inlet holes of the supercharger, rotate the compressor several times through the impeller, fill the rotor and bearing with oil, and then inject an appropriate amount of oil. After confirming that there is oil in the oil return hole (large hole), connect the oil inlet pipe and the oil outlet pipe, and finally check the oil level of the crankcase.
(5) Connect the intake pipe. Move the compressor wheel with your fingers to check that the rotor turns freely. If there is a feeling of rubbing and scratching the casing, check that the compressor casing or turbine casing is in the correct position. For a supercharger like the Garrett T04B, it is normal for the company to have slight damping after running in. Finally, install the connecting pipe between the air cleaner and the compressor inlet.
(6) Start trial operation. Before starting the diesel engine, run the engine with the start control motor for 10-15 seconds until the oil pressure gauge shows that the working oil pressure has been established. Then start the diesel engine, idle for 3-4 minutes and then accelerate. During the test run, check the oil level of the supercharger for information leakage.